There are many forms of drone interference devices, including those fixed on the roof of buildings, those installed on street light poles or iron towers, and those installed on vehicles that can be quickly transferred and used during driving. Of course, there is no shortage of handheld devices, which are directly held in hand for use. So today we will focus on the application scenarios and main advantages of handheld drone interference devices.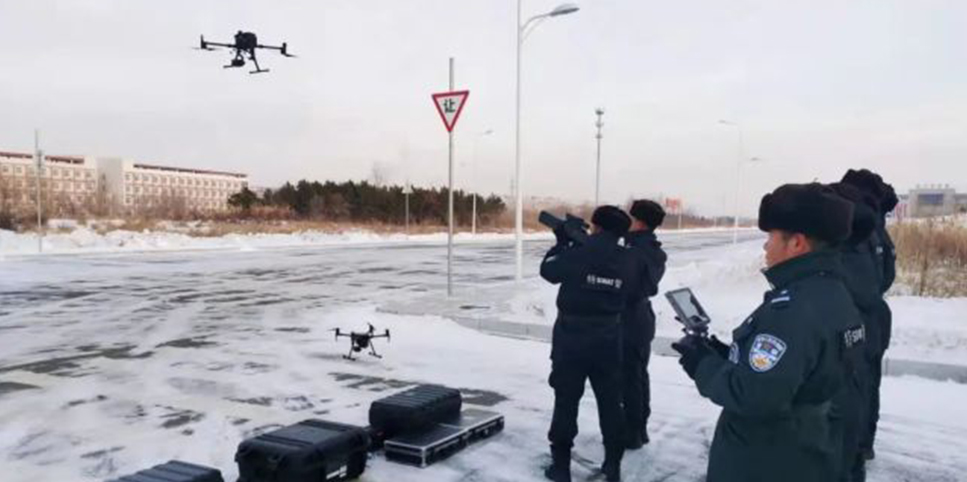 The most obvious feature of handheld drone interference devices is their small size, slender body shape, light weight, and convenient portability. Nowadays, handheld drone interference devices can usually be composed of a main unit and a powered battery, with the weight of the main unit controlled within 1KG. The battery that powers the main unit can be placed in a pocket or backpack, or directly clamped onto the waist belt through a clip. After adopting this method, when the user is holding a drone to interfere with the host of the device, they will not feel tired due to prolonged holding.
In order to minimize weight, handheld drone interference devices generally only include the plastic shell, built-in antenna, signal interference module, and basic control circuit of the device in the host part. When the operator discovers an illegal drone intrusion, they only need to turn the front end of the handheld drone interference device towards the approximate direction of the drone attack, and then start the device. For the prevention of drones, there are usually two working modes, namely the drone's displacement mode and forced landing (capture) mode. The operator can choose the strike method of the drone according to their needs.
The scenarios suitable for handheld drone interference devices include but are not limited to: sports events, large-scale mass gatherings, temporary emergency response tasks of public security special police, temporary security and escort tasks, handling of emergency incidents, maintaining order in major safety incidents, and so on. Handheld drone jamming equipment is particularly suitable for individual use, can be quickly deployed and put into use, and can be configured with multiple people and used simultaneously in the same scene, greatly enhancing the defense and strike capabilities against drones.