Strict security management measures should be implemented during major events such as sports events and leaders' travels. Nowadays, security is not only limited to ground equipment security systems, but also cannot be ignored in low altitude intrusion prevention, especially the intrusion of some black flying drones, which has been an important consideration for security units in recent years. In addition, the Ministry of Public Security issued the "Opinions on the Installation and Allocation of Unmanned Aerial Vehicle Detection and Control Equipment" (Gongzhuang Cai [2018] No. 688), which clearly states the requirements for accelerating the installation and allocation of unmanned aerial vehicle detection and control equipment. The UAV detection and countermeasures equipment shall be mounted in the core area of the Party, the government and the army, the residence of the leaders, the perimeter of the guard line involved in foreign affairs activities and other major security tasks, nuclear power stations, oil refining Storage tank and other flammable and explosive dangerous areas, and major event venues.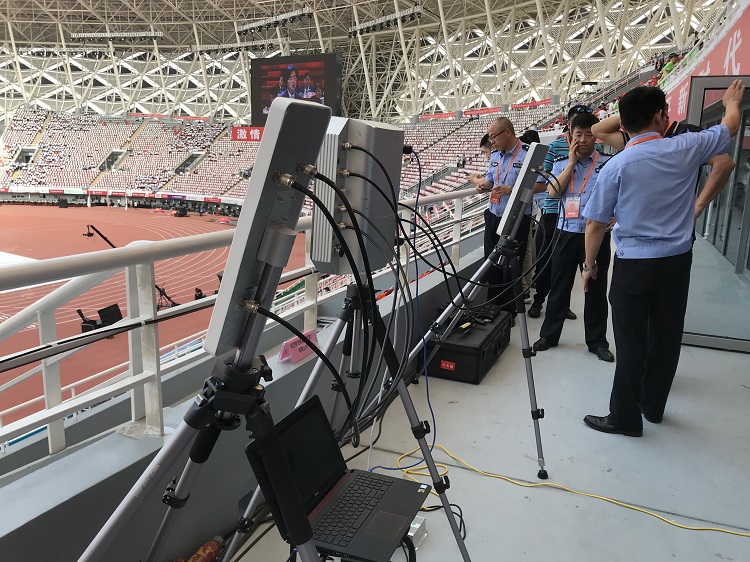 So what are the functions and characteristics of the drone detection and countermeasures system used in major security activities to prevent low altitude drone invasion?
The drone countermeasures interception system has achieved a revolutionary breakthrough in technology compared to traditional drone countermeasures, and is currently the most advanced electronic interception product in China. Domestic and foreign civilian drones usually use GPS and Beidou satellite signals to achieve navigation and positioning, and achieve real-time signal control, image transmission, and other functions through radio signal remote control.
The drone anti interception system emits special frequency bands of electromagnetic waves to block the uplink flight control channel and satellite positioning channel of the drone, causing it to lose control of the controller's flight, image transmission instructions, and satellite positioning information, forcing the drone to be unable to fly normally, achieving the control effect of returning, landing, and falling.
Characteristics of unmanned aerial vehicle detection and countermeasures equipment:
1. Unattended
The equipment can achieve unmanned operation, fully automatic strike, and real-time recording of 7 * 24 hour fully automatic defense detection and strike events. It can simultaneously detect and automatically drive away multiple drones, different frequency bands, and different types of drones.
2. Advance warning
The equipment can effectively detect and interfere with a distance of no less than 1 kilometer, covering the entire area without fear of concealment or camouflage. If the drone enters the controlled area in violation of regulations, it can be detected and identified in advance, making it impossible for the drone to enter and shoot.
3. Accurate positioning
The equipment adopts radar scanning, which can accurately locate the position of the black flying drone in flight.
4. Passive monitoring
The equipment adopts an omnidirectional receiving antenna for real-time monitoring of the radio environment in the defense area. In the monitoring state, the system only accepts non active electromagnetic signals, which has the advantages of no dead angle, no radiation, and no interference;