Industry demand
Related tests have shown that a 400g drone can crash into the windshield of a helicopter; A 2kg drone can cause "serious damage" to the windshield of a passenger plane. Even a small drone may damage the aircraft's rotor or get entangled in the engine, causing serious consequences.
According to the Civil Airport Management Regulations, it is prohibited to fly birds, kites, drones, aircraft models, and Kongming lights that affect flight safety within the airport clearance protection area; Set off fireworks and firecrackers. The disorderly flight and illegal use of drones pose significant risks to society and individuals, making it urgent to establish an anti drone system.
Solution
SZMID provides a unmanned aerial vehicle defense system, which is suitable for situations with small protection requirements and only defense within the core area of the airport. In the system, four wireless positioning detectors are deployed at surrounding high points, one photoelectric tracking and directional interference device is deployed at airport towers and other high points in the area, and the control platform system is placed at towers or security centers.
For areas with a wide range of protection, SZMID Online deploys multiple sets of unmanned aerial vehicle defense systems, which are suitable for situations where the protection range requirements are wide and the overall airport "clearance" protection zone requires protection.
site photos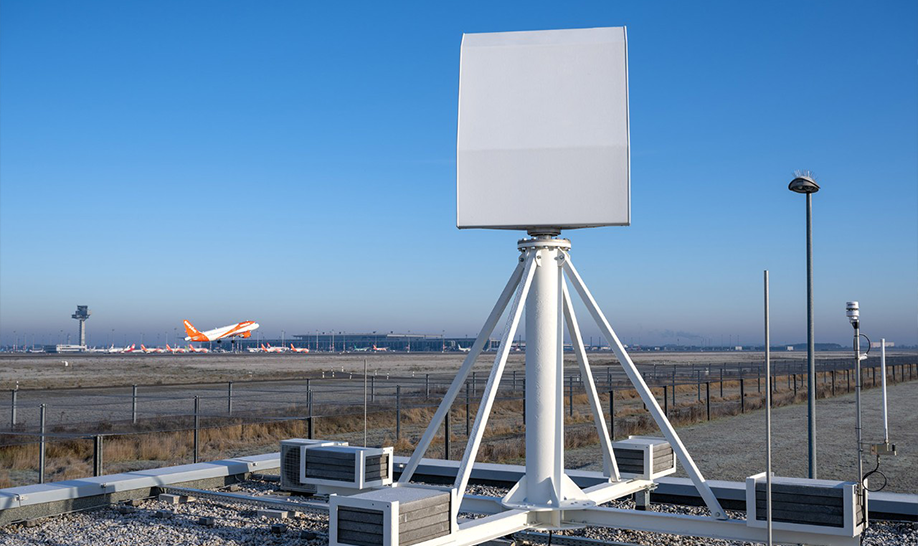 Scheme Design Drawing