Industry demand
The industry standard "Power System Security and Counter Terrorism Prevention Requirements Part 1-6" (GA 1800.1-2021/1800.6), proposed by the Office of the National Anti Terrorism Work Leading Group, the Public Security Management Bureau of the Ministry of Public Security, the Counter Terrorism Bureau of the Ministry of Public Security, and the Science and Technology Information Bureau of the Ministry of Public Security, and under the jurisdiction of the National Security and Alarm System Standardization Technical Committee (SAC/TC100), was officially approved and released on April 25, 2021, and will be implemented from August 1, 2021.
This standard combines industry characteristics and actual needs to regulate the security and counter-terrorism prevention work of six enterprise fields, including power grid enterprises, thermal power generation enterprises, hydroelectric power generation enterprises, wind power generation enterprises, solar power generation enterprises, and nuclear power generation enterprises. The standard puts forward clear requirements for establishing anti drone defense systems in relevant enterprise fields:
1. The transmission power and frequency band of the system should comply with relevant national regulations.
2. The system should be able to automatically operate continuously for 24 hours without the need for personnel to be on duty.
3. The application of the system shall not cause harmful interference to important surrounding facilities.
4. The system application should have safeguard measures that do not affect the timing of the power system.
5. The system should have a testing report issued by a national level radio testing and appraisal institution.
Solution
According to the technical requirements of the power grid drone countermeasures system, SZMID provides navigation deception equipment to deceive and dispose of the "black flying" drone, driving the drone away or forced landing outside the control range;
Radio detection equipment can also be selected to achieve timely detection and warning of drones, guiding deception equipment to implement countermeasures such as refusal and flight ban.
site photos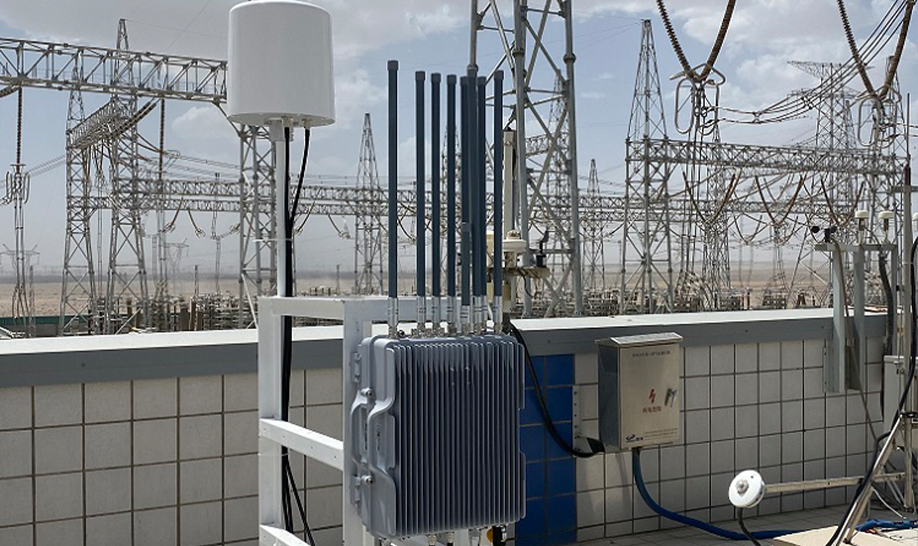 Scheme Design Drawing