Industry demand
The prison facility is a high-risk and highly serious special area, and regular prison guards have good security measures on the ground, such as high walls, electronic fences, sentries, cameras, etc. But there is a lack of defensive measures in the low altitude above the ground.
The invasion of prisons by drones mainly involves the following risks:
One is to use drones to steal specific information inside the prison, causing leaks and even being used by people with ulterior motives as a means of investigation for escaping or robbing prisoners;
The second is that illegal elements use drones to smuggle prohibited items such as tobacco, drugs, and even murder weapons into the prison.
The occurrence of drone intrusion into prisons is becoming increasingly frequent, and the situation faced by prison security is extremely severe. Prison guards have become the top priority of drone control.
Solution
According to the relevant construction goals of prison guards, SZMID proposes a fixed+mobile deployment solution, which includes radio detection equipment, fixed interference equipment, portable interference equipment, and control platforms to achieve effective detection and azimuth tracking of drones in defense areas, and to suppress and control drones through electromagnetic suppression technology, It can achieve drone detection, disposal, and early warning control within a radius of 5000m around prison units, and multiple defense systems can be networked according to actual needs.
site photos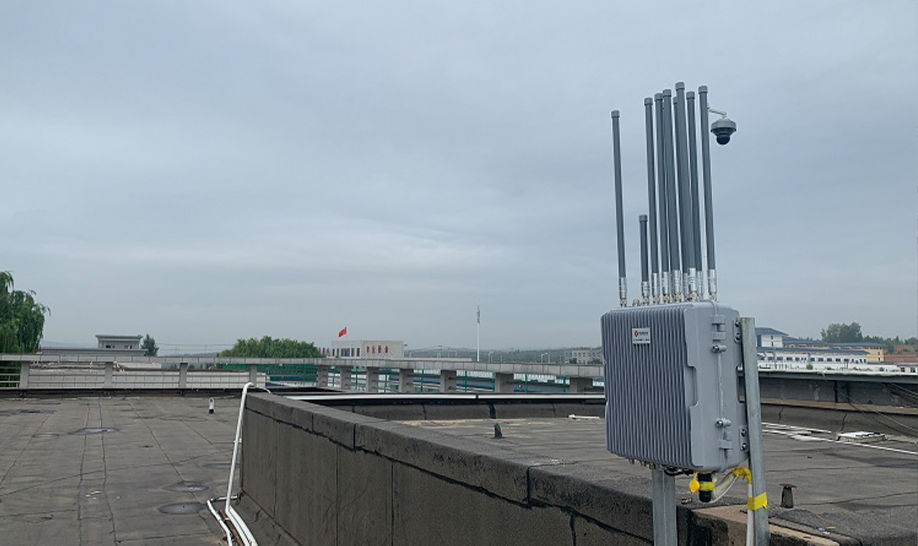 Scheme Design Drawing